We have you covered with the assistance you need to undertake household tasks in a better manner- so that you can devote more time towards what matters the most. We know how important it is to be on top of your own household tasks. But it is easier said than done, right?
Rest assured that our support workers will make it easy for you.
AHCCS will dedicate one of the friendly support workers to provide you with as much or as little assistance you would require catering for the tedious household chores- that cannot certainly be ignored. Eligible NDIS participants can avail of this support service and be free from the hassles of managing household tasks alone. Our team is more than happy to take up this responsibility so that you can have the peace of mind you deserve.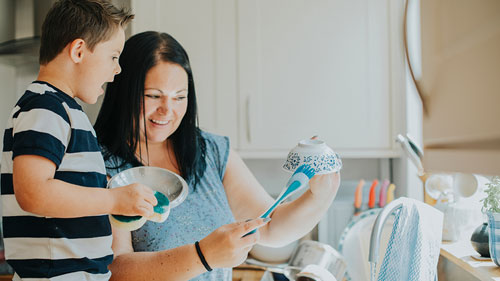 The support worker from AHCCS would help in the comfort of your home, with the tasks including but not limited to:
Feel free to contact us for further information on this support service.